Marky Lloyd's Careers in Psychology Page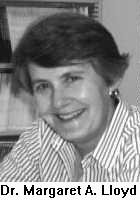 Welcome to the Careers in Psychology page. My primary motive in developing this site is to help undergraduate students learn what they can do with a degree in psychology.
The resources on this page focus on: (1) careers in psychology at the bachelor's, master's, and doctoral level and (2) academic information about psychology at the bachelor's and graduate levels. Much of this material was developed for use in Careers in Psychology, a one-credit, required course for psychology majors at Georgia Southern University (see an old course syllabus).
I would like to acknowledge the contributions of Dr. Janice H. Kennedy in the development of a number of the resources listed here and Dr. Russell A. Dewey for coding and editing these documents and editing them after 2008.